Moving companies in Richmond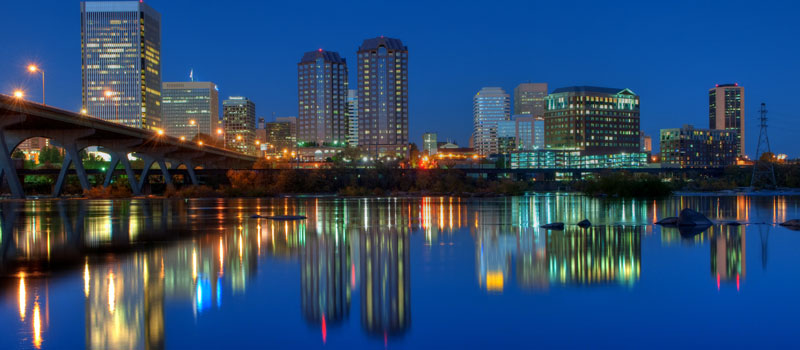 Many people perceive changes in their lives as a stress, especially moving to a new place of residence. But in fact, if you consider in detail the problem, then it is not worth it, because the market now is full of moving companies in Richmond that are capable of seemingly difficult process to turn into a comfortable and pleasant event.
The goal of Richmond movers is a professional organization of moving and assistance in transportation of any form of property and belongings. You can order any type of moving, and any moving company in Richmond – can perform any task for you. There are no obstacles to such firms in the form of long lists of bulky furniture and difficult route.
The ultimate goal of any professional moving company in Richmond lies in the fact that customers should always be satisfied with the quality of their work, and their reputation will grow even stronger. They professionally execute any office and apartment move. Special staff that understands the importance of accurate order fulfillment, careful package of furniture and other things, empoyees that can effectively and efficiently carry out the procedure which at first glance may seem very complex – these are the distinguishing features of any professional moving company, and the company "Virginia Movers" possesses all of them.
Moving services in Richmond
Professional movers are ready to offer you such services as:
The thought of apartment moving can lead a person into a state of nervousness. Indeed, it's not so easy to organize the removal, loading, unloading and at the same time, accurate and careful handling of heavy or fragile items. Everything will be ok if you leave all these troubles to professional moving company "Virginia Movers".
Our service are not very expensive, in addition, the work will be done in a professional manner. The customers will get rid of the problems, and our staff will provide accurate attitude to all the things and safety of the cargo. Apartment moving with our company brings calm and comfort to the client.
Order now and see how professional we are in our company. This service includes transportation of more items and things.
To make such a removal safely, you should contact an experienced and professional company that have large stock of specialized works on transportation of valuables. The cost of relocation and transportation is always available in our company at the first request of the client.
"Virginia Movers" works in the market of removal services for a long time. We guarantee our customers high-quality office moving services.
We understand how important it is to ensure gentle transportation of office equipment, as each computer can have valuable information and should not be damaged during the transportation, as well as other equipment and furniture.
The organization must be sure that everything will be delivered to the other office safe and sound. Our company "Virginia Movers"guarantees this kind of work.
"Virginia Movers" is your best moving company in Richmond
Our advantages over other companies:
Painstakingness;
Efficiency;
Reliability.
We will save you from all the difficulties associated with the move, and even the price of the move can surprise you.
Together with you, we will plan all the details and trivia, transport your things from one place to another, providing maximum comfort for the customers.
Our work is appreciated by many customers because we always fulfill our obligations. We carry out the order with great pleasure and try to perform everything at a high level. We provide transportation services to move professionally, quickly, efficiently. Also you can find moving companies in Portsmouth here
List of moving companies in Richmond
Here is list of moving companies in Richmond VA. Choose the best company for your moving and get free moving quotes.
Starving Students Movers
Dunmar Moving Systems
All My Sons Moving & Storage of Virginia Inc.
Two Men And A Truck Midlothian VA
Kloke Transfer
Venture Brothers LLC
Premier Transfer and Storage, Inc
Stewart Moving and Storage
Mason Moving and Storage Inc.
Move It Now
Furniture transportation with the best Richmond movers
All the removals are accompanied with property transportation. For this purpose you need to order professional transportation services.
Only a company of professional loaders and experienced organizers of the process can carry a large number of items, simple and complex.
You can order cheap moving, it is with us you will forget about the many troubles if entrust the entire scope of work to employees of our company. They will be able to quickly and accurately pack your belongings, load and unload the trucks, deliver items to the specified location without any problems.
Moving in Richmond with "Virginia Movers
Today it has become as easy to order the moving services, as making a simple phone call. In order to carry expensive equipment, fragile items (crystal, glass, containers with liquid) or office goods, please contact the company "Virginia Movers".
With a modern array of vehicles in stock, we can implement the most complex cargo transportation. We perform office and apartment moving, guarantee the quality of our work. Our credo is a prompt safe delivery of loads of any importance.
Our attentive, friendly staff will listen to all your wishes and precautions to realize the delivery of furniture or other things as soon as possible. With "Virginia Movers" you will save time and money, and get such a bonus as comfort and safety.
Our managers and logistics accurately calculate the route and monitor delivery time. You can order office and apartment moving with loaders, which greatly facilitate the task.
"Virginia Movers" can also deliver a piano, a safe and other heavy items. Our company is a team of responsible and experienced professionals performing all kinds of high quality work.
The company is pleased to provide the full range of services, including the storage of goods.
We are always happy to meet new customers and are able to turn a troublesome removal into a comfortable and smooth process. You just need to call us.