Local moving companies in Virginia Beach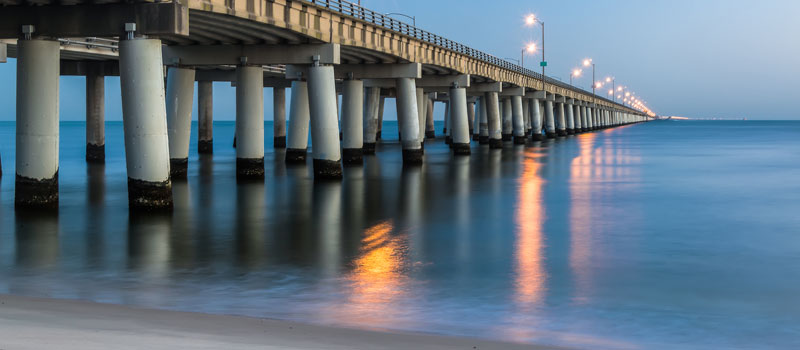 Do you need to move? Are you looking for local moving companies Virginia Beach?  The decision to invite a local moving company in Virginia Beach to your relocation is one of the wisest in this situation if you want to avoid different problems connected with your move.
There are many moving companies in Virginia Beach that are ready to offer a wide range of services. Virginia Beach moving companies usually offer: disassembly, assembly, packaging, removal and transportation of furniture in a new house or office, property insurance, transportation services with loaders, furniture placement, garbage disposal. When choosing local movers in Virginia Beach, pay special attention to their experience in this field. It is better to check out the reviews of the customers who have already used their services, you can also ask about the availability of discounts, their own trucks.
Choose "Virginia movers" As Your Virginia Beach Moving Company
You won't have any problems if you choose our company which is one of the best moving companies in Virginia Beach . Our experts have gained a considerable experience in organizing and performing of any kinds of travel and transportation:
Office moving;
Apartment moving;
Cottage and garden moving;
Moving for the period of reconstruction and repair.
Any moving to Virginia Beach  is a troublesome affair, consuming a lot of time. With "Virginia movers", you will get the best quality and the fastest results, you will appreciate the following advantages of our company:
Efficient organization;
Professional and conscientious loaders;
Accurate and careful attitude to your property;
Considered and friendly pricing policy;
Compliance with the agreed terms;
Individual approach to customers and orders;
A wide range of services and work performed.
You do not have to prepare your move yourself. Our experts will carefully pack, load and transport all your belongings. The company is fully responsible for safe and accurate delivery of your property to the place of destination. All your items will be honestly unloaded and installed at the specified address. The aim of "Virginia movers" is to free you from the hassle and anxiety associated with the move.
List of moving companies in Virginia Beach
Here is list of moving companies in Virginia Beach. Choose the best company for your moving and get free moving quotes. Also you can find moving companies in Richmond here
Hercules Moving
Brooks Transfer & Storage Co Inc.
A Friendly Mover Inc.
Absolute Moving Inc.
Two Guys and a Truck
Road Runner Vanlines Inc.
Commonwealth Moving & Storage
Accent Relocation Services Inc.
Bay Area Movers Inc.
Apartment moving with "VA Movers"
A turnkey flat moving is the most difficult and troublesome moving. Our staff will assist you in organizing and conducting apartment moving.
If you need a moving, then give us a call. Our courteous staff will listen to you, ask some questions and call the price without any later "surcharges" and "markups". We are one of the most affordable moving companies Virginia Beach  and our moving company prices Virginia Beach  will be a pleasant surprise for every mover. With your consent our managers will estimate the cost of your move at a convenient for you time.
And we are sure that "Virginia movers" belongs to the cheap moving companies Virginia Beach. We will sign a contract with you which stipulates our full responsibility. Our moving company Virginia Beach provides cardboard boxes, tape, labels and other packaging materials. We can instruct you how to pack your personal belongings best of all and what to look for. At your request and appointment our staff can fulfill the packaging of your personal belongings under your supervision on the day of moving or the day before.
A turnkey moving with "VA Movers"
When we promise you a turnkey moving, it means that we are ready to:
estimate the cost of moving and develop a plan of work (including the terms of transportation, the amount of packaging materials, the volume of transported property and so forth.);
supply you with packaging material to pack personal belongings and, at the request, of any property that is not dangerous for transportation (glass, dishes, appliances, furniture);
dismantle partially and pack your furniture, if necessary, in bubble wrap, cardboard, stretch tape; mark the furniture;
pack your books, souvenirs, utensils, appliances, clothes in boxes with special wrapping paper, mark all the boxes;
transport the property in a special furniture van;
transport to a new address;
unload, lift to the floor and carry into the apartment;
unpack and assemble the furniture;
place the furniture according to your plan;
unpack boxes with things and place the property;
clean and remove all the packaging materials and rubbish.
On the appointed day and hour our furniture van and the team of professional movers will come to your place and the process of removal will begin. It includes the following stages:
1st stage. Disassembly, packing.
2nd stage. Loading operations.
3rd stage. Laying the furniture in the van.
4th stage. Unloading.
5th stage. Placing.
6th stage. Furniture assembly.
7th stage. Garbage collection.
You can order your move by email, by phone or directly from our site by sending a request.