Relocating Elders: How to Choose the Best Senior Moving Company?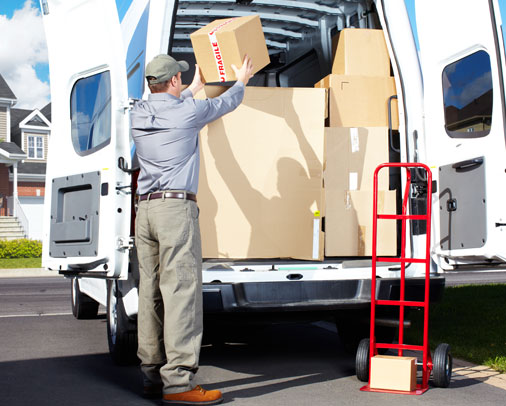 No matter what people say, moving a house is much harder for elder people, and if you are one, or you will need to relocate one, keep in mind that someone would have to help unpack everything, put the furniture back together if it was dismantled, and do all other small things to make a new dwelling for senior person a ready-to-live place. If you know you would have troubles with doing it, addressing a company that specializes in moving seniors is a great idea. And here are some tips for you in order to choose the most reputable company.
Start in advance
Don't you ever put aside such an important task as finding a moving company, especially a specific one – start at least three to four weeks before the planned moving date.
Plus, for elder person this is a real stress, and starting in advance will help you reduce it.
Only best reputation
Moving elder people is a delicate thing, and you only should get help from top-ranked professionals.
Thus, look for the reviews from the previous clients of the company in order to see what you can expect from them.
Do they belong to NASMM?
Have you ever heard about the National Association of Senior Move Managers?
It does not really matter in case the company knows what is it about – this organization helps moving managers all over US learn about helping elders successfully move alone or with their families, so belonging to the association is a big plus for every company.
Choose the services properly
Think about the moving process and clear out all the details with your manager. Do you need packing services from the company or you will do it by yourself?
Would there be any troubles with parking and whether or not you need to reserve a parking spot?
Ask for help
Moving companies that specialize in senior moving can also help you with such a tedious and tiresome task as changing address at institutions and preparation of the documents for sale.
There might be lots of other services they are providing – ask about those you are interested in and book them if you agree with the cost.
Discuss the items
Fragile stuff requires special package, to discuss packing in advance so that everything would remain safe and sound.
In case you need to dispose something, ask moving manager for advice and guidance.
Additional Tips
Once you have chosen senior moving company and discussed everything, relax and calm down as you are in good hands. Stay focused and everything will go smooth and easy. Planning move in advance is important for relocating an elder person, as the house might be full of memorable items and people need time to recall and rethink everything around them. Give a person some time to consider what to take and what should be thrown away.
In case you want to cut the prices for relocating, take care of the things you can, and leave the most problematic to professionals.
Thus, it is better to take your time and pack simple stuff like clothes and bathroom by yourself. Make sure you get all the memorable things to a new dwelling.
No matter where the elder person is moving, ask about the rules and limitations for the new dwelling in advance – you should know when it is the best time to move in and whether or not the pets are allowed in the building.