New Home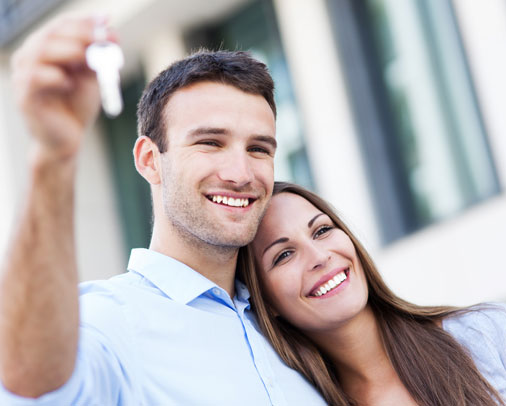 Moving to a new house may be not an easy thing. You are thinking about it all the time, planning and hoping that everything would be great. Anyway, moving could be an exciting process as well, while new place brings new possibilities and experience. Still you have to go through it and stay optimistic.
Some time ago I also faced this problem. I was offered a new job in another city. I bought my new house very quickly and had perfect timing on packing and moving. You know, usually you have plenty of time but of course it depends. I just was lucky to find the house so quickly. However, as a rule first you must consider many factors connected with the new place.  For example, life quality. Thinking about it one must take into consideration such factors as culture and climate in the chosen city/region, health care and education  facilities, traffic and time spent for getting to work, etc.
As I did not consider many aspects, I failed to incarnate all my plans, so I asked my friends for some help. Thankfully to them we did it in a week. That was really an express moving and now I can definitely tell you what is better to DO and NOT to do while moving.
Try to plan everything beforehand
You may say that it is impossible. I failed earlier because I did not have a good plan. I did not know how to start my moving, where to find the starting-point.
My friends helped me with organizing and we made to-do lists and time-table. We planned every day and each day was devoted to certain activity: gathering, sorting, packing and so on.
"The best preparation for tomorrow is doing your best today"
As I had not so many days, I needed to find cartons and other packing material in a short time. I found all I need in the neighboring supermarket and some boxes were left in my garage from the last purchases. Also I needed good packing tape (do not buy cheap one), colored stickers, wrapping sheets, marking pens and scissors. Carefully sort and pack your things. Mind the fragile cargo (dishes, glasses, mirrors, computers and other devices, etc.).
Marking is the next important thing. Since I was in a hurry I forgot to put a sticker on one box. Then I realize that it was my mom's favorite Italian vase and it was broken.  Now I can say that the problem was in the absence of the full list of things.
P.S. If you have kids, you may arrange it as a kind of a funny game for them (if you have time of course).
It is better to make a full list of things
We all tend to surround ourselves with lots of things.  Some of them are really important for us (like that vase was for my mother) another things are kind of useless and you save them for some unknown reason.  Anyway, moving is a perfect time to get your priorities right. Make a list of things you truly need. Sort out all the things you may no longer use. This will help you in packing. For example, you take a lamp, tick it in your list and put it in the box marked "lamps".
Sounds easy, right? Although it is time consuming deal, it is worthy of it. It works not only during transporting but also during sorting out household goods, clothes and other things in your new home. You can arrange a garage sale in order to get rid of some old and useless stuff. By the way, proceeds from the sale can cover some expenses during the moving. (It's a pity that I didn't realize this idea before).
Choose an appropriate moving company.
Even if you make all to-do lists, lists of things and packed all perfectly it does not mean that this is the end. Still you have huge furniture to be packed. So in this place you realize that the neighboring city is not as close as you thought and that the transporting would be surely expensive and very tiresome.  Therefore it is advisably to find professionals in this area. Good moving company will fix all your problems with heavy cargo and infinite many cartons. All you need is to count your boxes and know the measurements of the furniture you plan to transport.
Another scenario could be following: you just hire a professional moving company and they do all the work instead of you. If I knew it before, I would definitely choose this variant. Remember the garage sale? It can cover a part of travel expenses.
So, please learn from my mistakes, do not hurry up with everything, be wise and happy before, during and after your moving. Good luck!