Portable moving and storage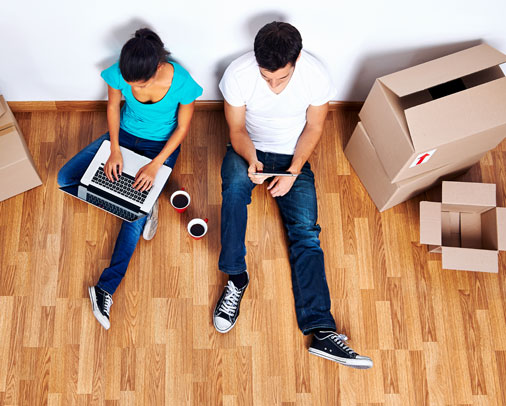 Modern moving companies offer consumers a full range of portable moving and storage services for the movement of any property from one address to another, the sphere of their activity includes office, apartment, house relocation.
Moving companies can provide storage services of the transported property in warehouses. The terms of storage is not limited. This service is in demand in large cities, where, for example, when entering into a new apartment, owners decide to make repairs, and the old house is already sold. The ability to store things on the interior areas of the moving company will reduce the repair time and bring all the property in the renovated apartment intact. In fact, this service is nothing more than a rental of protected areas, but adapted to the needs of customers whose old stuff does not fit in a new home.
Portable moving and storage with Virginia Movers
Virginia Movers moving company is a professional in the field of portable storage and moving of property. It allows a long-term or temporary storage of all sizes and values.
Keeping things in the company's warehouse is a useful and reliable service, proven by thousands of our customers (both organizations and individuals). We store a wide variety of goods: from fragile items and personal belongings to a large dimensional equipment and office equipment.
The company operates a spacious warehouse, to ensure the best conditions for storage of goods of any type. Our warehouse is equipped with a monitoring system of temperature and humidity, anti-dust coating floor and autonomous power. It meets the requirements of fire safety and protection against unauthorized access to protected objects.
Warehousing with Virginia Movers, you can be absolutely confident in the safety and security of your property. In addition, you can always take your things, reduce or prolong the storing, order the delivery of your items to your new house, office or in another city.
How to store things with Virginia Movers?
The process of storage is well planned and organized, so it will not take you much time and labor.
You call the company and order a service of warehousing.
Our specialist determines what warehouse space is required to store your things, which packaging materials are necessary for the packaging, what type of trucks and how many employees will be involved in the delivery of the property to the warehouse, and then the cost of storage services is calculated.
By approving the cost, you enter into a contract with the company for storage services.
At the agreed time, our professional loaders and packers come to the specified address, and:

dismantle the furniture and equipment;
pack the property in high quality packing materials;
load the things in equipped trucks for transportation of goods and transport them to the warehouse.
Upon the delivery of property to the warehouse, a detailed invoice, listing your possessions, is made.
Your belongings can be stored in our warehouse as long as you need. Once you decide to pick up things, please contact us by phone or email, and we quickly deliver them to your place.
After delivering your belongings to the specified location, our staff, if necessary, unpack, assemble and arrange the furniture, and will remove the packaging materials.
The warehousing service will be considered complete after you check the list of things and their integrity.
Store your things with Virginia Movers, and we, in turn, will do everything possible to make our cooperation pleasant and helpful to you.