Quality 24-hour moving service from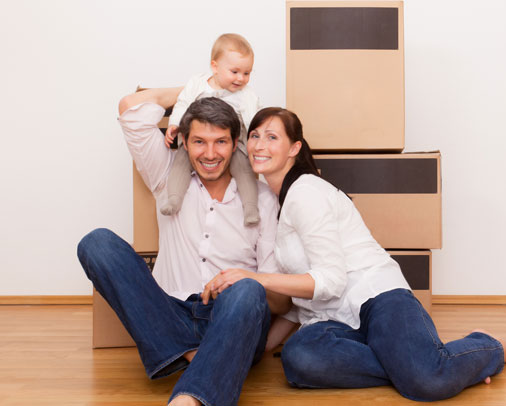 Do you have any moving experience? I think so, because each of us once in his or her life had to move somewhere: to study in another city, or to a new rented apartment, summer house. Now there is a great opportunity to avoid the hassle of moving with the help of numerous moving companies. After signing the contract, you have the guarantee of professional and quality moving services.
"Virginia Movers" provides a full range of total moving services demanded. We specialize in removal's organization of any size and complexity. Our main area of ​​activity is the organization of 24 hour moving service of office, residential and industrial relocations.
Removal for us is not just a transportation of material assets from one place to the other- this is primarily a fast, accurate and harmonious interaction of a large group of people aimed to move the workplace or place of residence.
"Virginia Movers" firmly holds its place in the market of removal services. Feedback from our customers allows us to be proud of our work. In working with our customers, the company distinguishes clear focus on customer's requirements, high level of professionalism, the careful development of all the conditions and arrangements received in order. We are reliable partners and we strive to be indispensable helpers in all that relates to relocation.
The company is constantly improving its professional level. Processing and execution of each new order is a synthesis of all our previous experience. We have developed a unique scheme of the removal, allowing to minimize the moving service rates and maximize our customer's saving of time. Such schemes are based on the control systems that are designed specifically for the market of removal services and for organizing the relocations. Any order from the one-bedroom apartment to the relocation of the factory or huge office will be performed equally quickly, efficiently and professionally.
The company's staff is made up of like-minded people, for whom moving is not only a professional activity, but also a favorite thing, which they do with a full dedication. Our movers are project managers of your move. They are ready to solve any problems associated with it, sharing with the customer their experiences and offer solutions. Their attitude to every moving is so careful, as they are moving themselves. Our professional loaders are not just physically strong people, ready to carry out day-to-day simple chore. They are specialists who have professional experience and a lot of knowledge in various areas of their activities. These are the specialty of packaging of various subjects and the ability to use special equipment, knowledge in the field of assembly and disassembly of furniture at any level, various schemes of loading the trucks. The work of these specialists allows to save time and reduce the cost of the customer. We are a well-organized team working in unison with the needs of the customer.
The company enjoys a wide range of vehicles. Selection always depends on the amount of transported items and what is carried in the body. We are taking into account all the features of the goods. Special equipment for lifting operations that we use when traveling are different kinds of lifting slings, trucks of different configurations, lifting equipment and a wide range of instruments. This equipment helps us not only to disassemble and assemble furniture and immerse it in the car, but it is absolutely safe to transport heavy safes, antique furniture and unformatted loads. Packing materials that we use, we have repeatedly tested by time. Using them, we are firmly convinced that any item or a piece of furniture, everything from simple tables and chairs to the delicate porcelain and antique clock will arrive at a new place in total safety.
Moving service rates
To move to a new apartment with positive feelings is difficult, but it is possible if you order moving services in a moving company.
Today, moving with a moving company is no longer a luxury but a choice of the person who knows how to enjoy the benefits of civilization and appreciates what he has. And the reasons to trust the process of moving to a specialized firm are quite enough:
It saves your time and efforts: a good moving company will take over the entire process of planning and packaging, assembly and disassembly, moving and placement of your property, as well as cleaning of the apartment, and in a very short time;
It saves money and property: coherence and professional approach guarantees you a fixed price for the services. You can get rid of unforeseen costs and ensure the integrity of things. Additionally, you can insure your property and make a complaint in case of any misunderstandings.
Why is it better to move with a moving company?
After all, you can just buy some boxes to pack everything, ask your friends to help to load them. And the car can be hired. However, it is not as easy as it might seem at first glance. There will be so many problems and troubles that you will only have to pack and pack more than a week.
The moving company will help you to carry your belongings to a new location without problems and troubles. These companies have experienced, qualified staff, who will help you not only to carry things, but will pack them properly.
The moving company can also provide you with packing materials – special boxes and adhesive tapes, protective tapes for packaging machinery. You just need to pack your personal belongings, and everything else the moving company will do for you.
Today, the moving company has its loaders, an array of several vehicles of different carrying capacity, and you pick up the car according to your needs.
How to order a high-quality moving services
Quality services can provide only a good moving company, so while choosing a company for the organization of the moving, pay attention to the following points:
availability of the site and the account in social networks (a solid firm is interested in informing about its services and customer feedback);
positive feedback and letters of clients who used its services (in this case, note that not all of them may be true, so pay attention to the presence of signatures and stamps on the letters of recommendation, ask friends, phone to those who used the services of the company);
prices for the services (the quality cannot be cheap);
the number of the staff (for all phases of the move you need a lot of employees, so do not take into account the company, which employs less than 10 people) and professionalism (agree, it is not very good, when you get a general specialist, who will estimate the moving cost, pack, and load your property);
presence of the office;
presence of its own vehicles.
The process of relocation
The process of relocation is as follows: you call a specialist who evaluates the level of complexity of the moving, determines the necessary packaging materials, according to them, and calculates the cost of services. In addition, the employees of the company prepare the new premises for the moving.
After signing the documents for the provision of services, the experts are taking up work. Initially, the loaders perform the dismantling of furniture and pack it in a special tape that provides complete protection against external damage and deformation. Everything is signed.
Security of the property transported
You shouldn't worry about the safety of your things. A competent company guarantees the quality of their services; they comply with all the conditions of documentation, equipment and furniture handling. You do not only save time and nerves, but also money, because an amateur moving always ends with unpleasant moments that something is broken, damaged or lost.
The payment for the service may be meager in comparison with the losses you can suffer when moving on your own.
Of course, choosing when and how to move to a new location is up to you. And we wish you to make the right choice and move with positive feelings!