9 Tips to Ease your Moving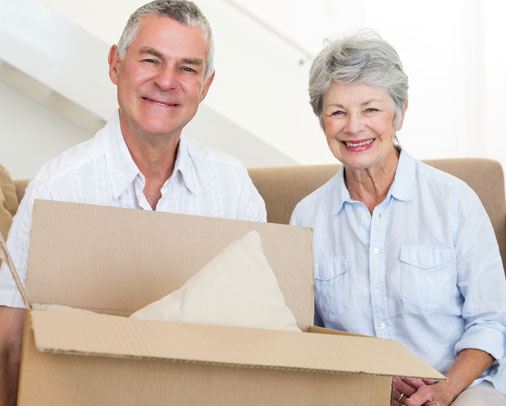 Are you going to relocate to a new house? Are you excited about the possibility to start everything at a new place? But at the same time you begin to worry how to perform your relocation, when and what should be done. It is certainly better to use some advice on this matter. A removal is surely time and effort consuming event, as well as a rather expensive affair. So we will try to help you in this article with several tips that will assist you in your removal.
9 Steps of your relocation.
Find a new home. This will help you determine what things should be packed, where to look for a job and school, what utility changes to expect etc. If you know the size of your future house, you will be able to plan the arrangement of your furniture. When you know the neighborhood, you can determine the job search, so as not to travel faraway to your office. More than that, it may be necessary to find a new utility company as the companies usually operate within one state only.
Prepare an inventory list for the transported items. It is a rather tiresome process to compose this list, but you will need it to estimate the cost of your relocation by the moving company. Only with this inventory list the movers will be able to calculate the price and time of your relocation. This list will also be helpful for you in determining the amount and type of packaging materials you will require. This will also help you determine the time you will need for packaging if you are going to do it yourself. Don't forget about an open-first box.
Determine the relocation date. If you know where to relocate, it is time to determine the date of your moving. With the help of professional moving companies, the process of your removal will pass quicker and easier. It is not necessary to apply to the mover with the highest prices in order to receive good quality services. Movers with average quotes can offer you a rather professional and quality support on this matter.
If your budget is limited, do not plan to move at weekends, on holidays and in summer. The cost of relocation in this period is 20% higher than usually. It is certainly more convenient to move in summer or at weekends, but be ready to pay for this more.
Clean the house. There are special cleaning companies that you can invite to clean your house or flat. Alternatively, you can do the cleaning yourself. As the whole process of moving is a rather difficult affair, it is good if someone will do the cleaning for you. Just think that you have moved to a new house and is ready to unpack your boxes, but you can't do this if your new house requires a cleaning.
Think about the babysitter for your children and pets on the day of the moving. You children may be absolutely fantastic, but on the removal day they can slow the process of relocation or distract you and movers. You can ask your relatives or friends to take care about your children and pets to be sure that they feel comfort and you do not need to worry about them.
It is better to move with the moving company. Professional movers will perform your relocation faster and will do everything necessary for it. If you decide to apply to a moving company, provide it with a floor plan to inform them where to unload the boxes and furniture, label all the rooms to ease the work of the movers.
In a new house see whether all the appliances and equipment is connected and is in order. It is better to put new locks. Unpack your belongings and assemble the furniture. Start with the bed, as you will be rather tired after the removal and you will need to rest somewhere. If you do all the rest, you may not have enough strength to make the bed.
Make a farewell party. It will be a good opportunity to see your friends before departing and spend time together. After all, you will hardly see them as often as you did before.
Useful tips for comfortable relocation.
A removal is a time consuming affair, but instead of deciding everything yourself, you can use our tips for convenient relocation.
You can add some other stages if you need. These tips will ease the organization process and the whole moving in general.