Are You Ready To Move Your Outdoor Property?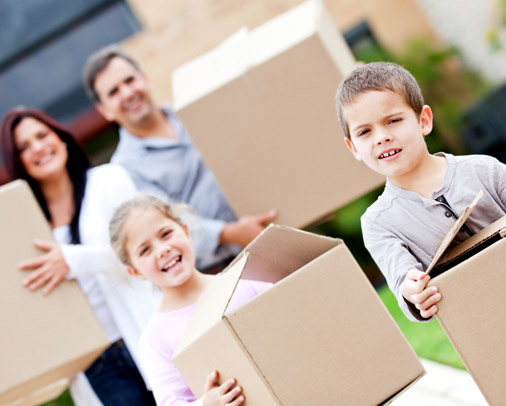 You are going to move and have already packed all your belongings from the bedrooms, the living room, the kitchen and even the basement. So, are you ready? No, you have forgotten about your outdoor rooms. If you have not yet boxed the balcony, the porch, the garden, the patio or the yard, then this article is just for you. We offer you some tips on how to pack things there.
1. Do not forget about cleaning before packing.
The outdoor furniture tends to collect dust, dirt and other garbage. If you do not want your old debris to be transported to your new house, it is obligatory to clean everything.
Dry all the items that will be transported if you washed them or they are wet from rain or snow, wash the things that do not oxidize. If you need to take your rubbish bins, it is necessary to hose them down so as not to soil other things transported together.
2. Beware of unwanted guests
In the process of cleaning, poke into every nook and cranny, as it is a favorite place for different crawly critters. Spiders, wasps and other insects can consider your furniture their home.
In some more terrible situations, depending on your place of residence, you can find skunks, raccoons or snakes among your property. Be attentive while you are searching, and check everything twice before starting your journey.
3. The package must be appropriate
In the process of packaging patio chairs or tables, you need to take away the cushions, pad sharp edges and hard items. All the removable fragile parts should be removed and wrapped separately.
Unfettered tools, accessories or small removable items of your furniture should be placed in a small container or a plastic bag and adhered to the necessary furniture item.
Securely arrange dangerous items, e.g. pesticides, oil, paint tins. There should be no trickle from your garden devices like lawn mower, leaf blower, hedge trimmer or chainsaw, so drain off the gas from them. Put away the propone gas from your BBQ, as it is very dangerous to transfer it within the BBQ even if there is no gas there.
4. Take care about your plants
Your delicate plants can suffer during your moving. This can happen due to humidity, severe temperatures, too little water, changeable conditions of transportation.
You can prepare them for the transportation. You can use lined boxes with ventilation holes in them to pack the plants, or you can use paper sleeves and plastic sheets to cover the branches. This will save them from breaks and loss of leaves.
You can tie the branches if necessary, but follow the direction the plant is growing. Unpack the plants as fast as possible.
Use plastic coverage to protect pots from losing soil and water. It is better to move the plants in plastic pots. The ceramic pots should be transported separately and packed carefully.
5. Family matters
While moving, do not forget about your child's favorite items. Disassemble and pack the swings, dismantle the playgrounds and playhouses, prepare the other bulky toys for transportation if you do not want to see tears in your child's eyes in a new location.
Do not forget to empty out water and sand, clean everything.
Your pet's property should also be prepared for the moving. Be ready to transport their beds, habitats, houses. Check that you pets will be able to live in a new place.
6. Do not forget to check the presence of creepy critters in the furniture.
It is not a joke if you move some of this crawlies to your new place of residence.