Easy moving for beginners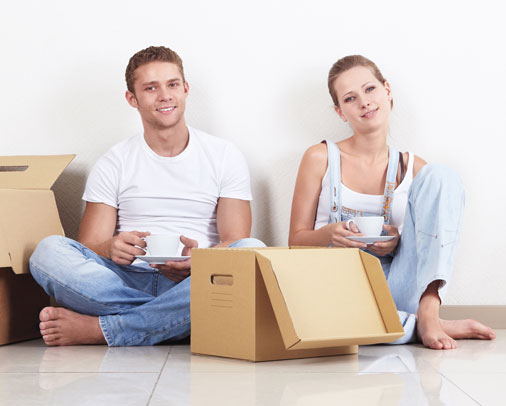 Are you a fresher in the sphere of moving? Everybody in his life faces the necessity to move earlier or later due to some circumstances. The first feelings that you have when you realize that you need to move are stress and fear. It's quite normal to feel worried and insecure. And these are quite typical feelings when you are doing something for the first time. That is why, we have prepared some useful tips for those who are moving for the first time.
The reasons for the moving
The majority of people has to move due to their job prospects. They are meeting a promotion, the firm is relocating to a new place, they are searching for better opportunities, etc. The majority of people decided to move due to better working possibilities, and they are moving with their families. But there are also some other reasons for moving.
So as to unite. The couple may realize the necessity to move to a new stage of their relations, that is why they make the decision to relocate. They can get married or just decide to live together, and this includes the necessity to move for one or both partners.
You realized that your house is too big or too small for you. If your family became larger, you may feel the necessity to enlarge your living space. On the contrary, if you have problems with money or need to save it a bit, you can decide to relocate to a smaller apartment. The smaller is your home, the lower are the expenses and bills for living.
Additional circumstances. Young people can enter the university or college, so they may decide to move to campus or rent the room nearby.
You have retired. Very often people decide to relocate after retirement. They can choose to live in another state or country, where it is warmer and the climate is better, in a smaller house or apartment.
Organization of the moving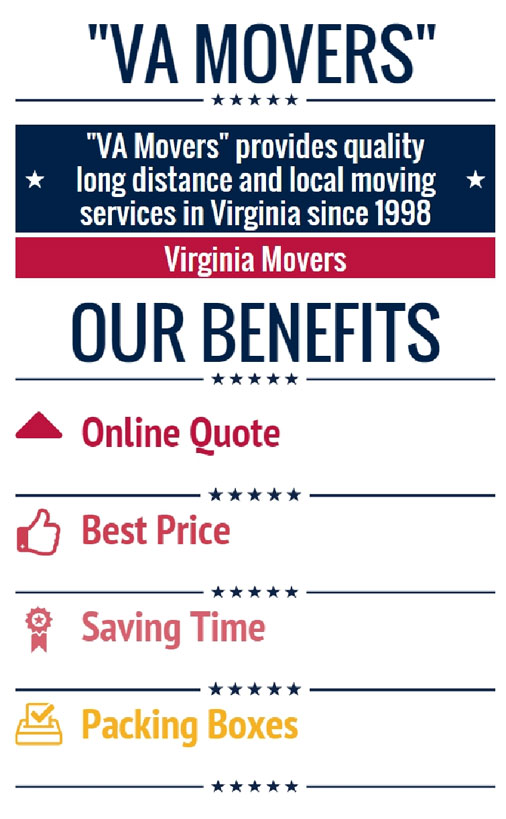 Move on your own, or as it is called DIY- do it yourself- move. This includes the necessity to find packaging materials, vehicles; pack, unpack, load, unload, assemble, disassemble everything yourself. This will take a lot of time, nerves and your health, as you don't have any experience in this matter. Even if your relatives and friends assist you in this, you won't be able to do everything quickly and easily.
Prepare your belongings yourself and invite professional movers with a truck for loading/unloading processes and for transportation. You will need to pack everything yourself, which is also rather tiresome and time consuming.
Move with a moving company. You can apply to the professional movers that will perform the entire job for you beginning with packing and ending with unloading everything. This will be done much faster, as they have the necessary experience and equipment for your relocation.
VIP moving. In this case, you need just to order relocation services in a moving company and control the process. Professional movers will do the rest, even arrange everything in a new place, hang the pictures, connect your house appliances. A great idea, isn't it?
The ways to find reliable movers
Analyze the reviews. This will help you find professional movers. Certainly, even the best movers can have some negative feedback, but this is just an exception from the rule.
Compare the prices. Choose at least three of the moving companies and compare not only their prices, but also the services provided. Various companies offer different services.
See the USDOT. This will provide you with the information as to the history of the company, its vehicles, contacts, crash incidents, etc. This will reveal how professional and reliable the company is.
Use the Internet. Find your local movers and analyze their activity. If the company is a member of the AMSA, it means that it tries to provide high-level relocation services for its customers.
What should be packed and what not?
Pack the necessary medicines, equipment, and other valuables. If you haven't used something for the last 3 years, donate it or throw it away. You will surely can live without such items in a new place. Decluttering is your chance to save the expenses.
Hazardous materials and explosives (gas must be removed from your lawn mower before transportation) shouldn't be packed. The movers shouldn't transport perishable things like food and plants, as well as pets. Do it yourself.
Professional movers should pack valuable items like piece of art if you do not want to damage it.
So, here are our moving tips that will easy your relocation if you are experiencing it for the first time.