Making the budget for moving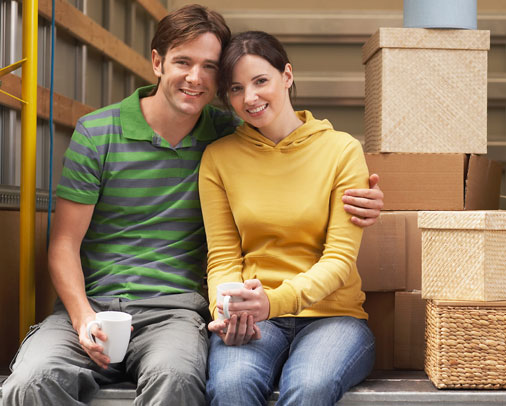 House or apartment moving opens the possibility to gain new experiences. There are thousands of things you need to worry about, but one of the most important among them is a moving budget. Everyone understands that this is not a cheap affair. So, forming a suitable budget is one of the key points to make your removal a successful one. That is why it is important to be aware about the ways of making the removal budget. In this case, when the time for your moving comes, you will be ready for this.
Forming the budget for a removal
Think how much money you can afford to spend. If your removal is inevitable but you don't have enough money for it, consider the sum that you are ready to spend. This will help you determine the things that you should buy, and how much money you need for this.
New life in a new place. If you are moving into a rented house or apartment, be sure that you have enough money to pay for the rent and the security deposit. Don't forget that you will need to pay the bills and have some money for your daily needs until you find a new job or get started to earn something. So, you have to worry not only about money for the moving, but also about additional expenses at a new place.
Be ready with the plan B. While making a removal quote, you can forget about some necessary expenses, or you may need some additional services, which will increase the budget of your moving. This happens quite often, so be ready to have extra 10 or 20% for overspending. In such a case, additional expenses won't catch you unprepared. Even some minor expenditures, like additional packaging materials or snacks for the day of moving, can significantly increase the total sum. It is quite possible to ignore small sums, but if there are several of them and you calculate the total amount, the price can impress you. If there is some money left after your relocation, you will surely find the ways to spend it, but in the opposite situation, you will face great problems.
What about children? It is necessary to worry about the babysitter for the day of the moving. Don't forget to leave some toys, which the children can play while on the move. Prepare their favorite food or be ready to stop at food chains your children like most.
Control the costs. Various movers offer different services. When you have already made your moving quotes, apply to several moving companies. Pay attention to the services provided and not only to the total sum. Be aware about possible hidden charges. They are quite possible in case of some circumstances. Think about this in advance.
Moving with professionals or on your own? Every person, facing the problem of moving, asks this question. The advantages and disadvantages are present in both methods. Calculate the expenses for moving yourself. It may seem cheaper to you, but only at the stage of planning. When you face the necessity of finding packaging materials, loaders, vehicles, packing and unpacking, it may seem not so cheap at all. It is better to calculate the expenses with different scenarios to compare them and choose the best option for you.
Moving with cheap movers. It is quite possible to find inexpensive moving company. Visit several companies and compare their prices. But be careful not to be trapped by scammers. They can charge rather low prices or can ask for the pre-payment and then disappear with your money. Everyone can be cheated despite his or her education or social status.
Include costs for transportation. During your moving you may need to drive a car, or travel by airplane, stay at a hotel, buy some food. All this costs money and brings additional expenditures, especially if you are moving with a family. If you start thinking about all these circumstances in advance, you will have enough time to find the best offers of tickets, hotels and cafes. Don't forget about your pet if you are going to take it. Not every hotel will permit to take the pet with you, or you may require the corresponding papers for this.
The factors that we mention in this article may seem trifles to you, but they can significantly influence your moving budget. Therefore, we suppose that out information will be rather useful for you if you are moving with a low budget, and do hope that our tips will help you to prevent all your extra expenses.