Moving a House: Guide for Beginners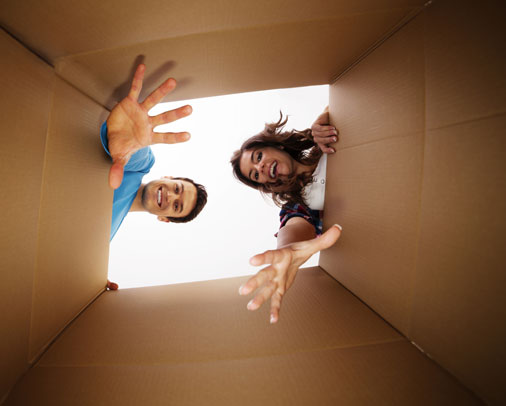 In fact, no matter if it is your first time moving or the fifth one, relocating is always long and stressful period of time you just have to survive through. Besides from other means, one of the key things that can make this crazy time less stressful for you is having all the basic information needed for choosing the right company, as well as for any other issues. Here are the top questions people ask when considering moving.
How much will it cost to hire a moving company?
This is the most essential question that really define the way your move will go. In fact, almost everything about your move will be determined by your budget, and there are at least four things that influence the cost of your move. The first one would be the distance – moving from one home to another in terms of one city would be much cheaper than going intrastate.
The more stuff you have, the more expensive it would be to move it, as well as the type of this stuff (there is a difference between the number of people needed to take couple boxes and to move a huge couch or a king-size bed). In case you pack everything yourself and only need someone to carry it to your new home, it would be much cheaper than having the company pack stuff for you.
How to choose a reputable moving service?
There are several things you should note before you hire a company for moving, and the first one, besides their prices, would be their experience in the industry and reviews from previous clients – they can promise you fields of gold, but you have to double check everything.
Ask about loss and damage policy they have, and check if they are familiar with Better Business Bureau of Moving and Storage Association (it is better if they are a part of it).
What is moving quote?
Basically, in every industry quote is an approximate cost of the services you will be provided. It includes all the small parts of the price enumerated above, and getting quotes from several other companies you will be able to choose the best one.
Just be sure to give the most accurate information about your moving so that your quote will be maximally precise.
Can I save money using discounts?
For sure, there are several types of coupons and discounts you can get for moving supplies and services such as those for students or elder people, or you can simply find a company with lower prices – paying a lot does not guarantee good experience, and vice versa, if you pay less it does not mean you are not getting the best service.
When it is better to hire movers?
First things first, calling anywhere and booking services last minute always requires additional money to pay, so be sure to book moving company as soon as you decide you are moving. Start all the preparations at once, and especially if you are hiring a popular company – this way you will have much more time for any additional issues to solve. Two weeks before the moving date would be close to perfect.
What is the best time for moving?
In fact, if you don't have financial issues, you can relocate any time you want to. But in order to save some cash, avoid doing this when everyone else usually moves – in weekends and holidays, beginning or end of the month (in summer it can be even more complicated).
At this time moving companies has lots of work to do, and they can charge you to pay much more.