Tips On Relocating Plants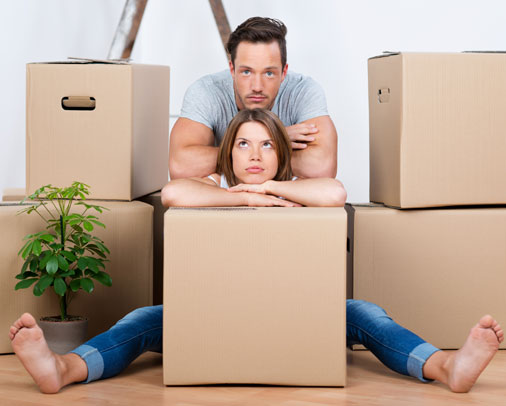 Home flowers take quite an effort to take care for, but they also help making home more cozy and nice, and it is natural that if you are moving, you would want to take them all with you. And there are several things you should do in order to prepare your plants for moving. No matter if you are moving to a neighboring city or the other part of the country, these would useful for you.
Can Movers Relocate Plants?
Well, there is almost an equal number of moving companies that would agree to do that and those who would refuse taking your shrubs and trees. The thing is, plants need very special conditions and temperature/humidity requirements to live the relocation well, and some movers may just lack the proper means of transportation that would have such conditions. And keep in mind that even in case of being moved in special trucks, plants and flower can be damaged or even die because of the difference of temperature outside (that is why moving plants in cold time of the year is very risky).
If you manage to find a company that promises to take care of your plants, ask for a final quote to see the prices, and find out if they provide insurance for such fragile items. Looking up for reviews from previous clients would be a nice way to be sure if the company really is as pro in moving plants and they claim to be. If nothing seems to be reputable enough, you can consider moving plants on your own, and these tips would help you here.
Before even deciding whether you will be relocating your plant yourself or entrust it to professionals, check out the local regulations to see if you are even allowed to take any trees to the destination state. For instance, Hawaii and California have pretty strict norms on which flowers and plants you can bring and when, while it is quite easier to bring your shrubs to other states.
If you are sure there are no limitations for your plants, start packing them for a move – choose the sturdy boxes that will fit your plants. With the plastic you can make boxes stronger and safer. Make sure you fill the empty space between the pot and the box with any kind of packing material like bubble wrap to make them steady. Make sure there would be enough air for each of the plant, and move to the next step.
Consider planning your driving and booking hotels for cold time of the year. In case you are relocating when it is cold outside, it would be a real stress for your plants, and bringing them to a warmer room (like a hotel suite) for de-freezing after the cold street is appropriate. You can drive them at the backseat of your car, but make sure you drive carefully.
If you have a garden outside your home, it is obvious that it is impossible to take these plants with you to a new place. In such case you can either make cuttings and preserve them in floral tubes, or get seeds and plant them near a new home. This way you will both have your beloved garden where you live and leave some beauty for the new owners.
When you finally arrive to a new home, you will have to take good care of your plants to help them acclimatize after the move. Provide them with enough water and the right temperature and humidity.