What to Do with Queen Size Bed: Tips for Relocating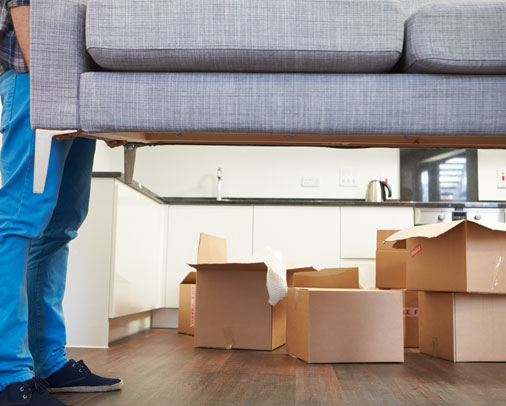 In case you are a proud owner of a queen size bed, your relocation can be quite a unique process which you have to plan well, as this type of bed is not really the easiest one to move from one location to another. No matter if it would be a short-distance trip or you go from one state to another, you can either relocate your queen size bed alone or address moving companies that have experience with this type of furniture. Here are some ideas on how to relocate it in the easiest way.
The first thing you should do is pack the mattress and the box spring of the bed in plastic mattress covers. The bed with these packed items can be relocated in an enclosed truck or a cargo van that would be big enough to fit it inside. You can learn the prices for rental trucks in your local companies, but anyways – a van and two strong men would be just enough for successfully moving the bed.
No matter if the van you are going to use to get mattress and box spring to a new place looks clean or not – getting a plastic covers for both items is essential to keep it clean and prevent any damage that might be caused by transportation. These covers are not that expensive and depending on the size you can get them for about $10 each. You can also try your luck as ask your local stores about packing materials – sometimes they keep those and give people boxes and other moving-connected stuff for free.
When considering ways to transport the bed to a new place and paths you will take it, measure well the size of box spring – unlike mattress this one will not bend, so you have to fit it as it is. You are lucky if it comes in two pieces like king-size does, but it is not that common. If you have SUV, it is not the best idea to take your bed on the roof unless you are only moving couple blocks away from the current dwelling.
In case your mattress is already old and you were thinking about getting a new one, it is high time you do it. Plus, most dealers would get new mattress to your new apartment or house for free, so why even bother worrying about it?
Queen-size bed: relocating with professionals
In case you are moving all other items by yourself, and the queen-size bed is the bulkiest furniture in your home, hiring the moving company exclusively for relocating one bed may seem to be too costly. But the time, effort and nerve you would save might be worth the price you will be asked to pay. And you will only have to look how they will pack all the items including mattress and box spring in plastic coverage and put it in truck – and the bed would be there faster than you notice. Imagine how hard it could have been to take a huge mattress up several marches on the stairs, and you will understand that the minimum time you are asked to pay for moving your queen-size bed is just right.
Discuss all the questions concerning relocating your queen-size bed with the company before you sign anything and keep in mind that saving on professional help and deciding to move it on your own you are risking your health as well as increase the chances of damaging your bed. Thus, never reject advice and help from professional movers who have much more experience in such complicated task.