Choosing Best Moving Company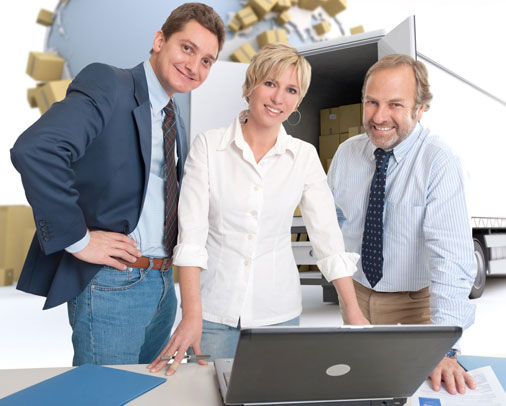 If you want your relocation to be fast, effective and have no unpleasant surprises, finding the best moving company is essential, and in this search you have no right to make decisions based on their advertisement. There are several things you should pay attention to in order to be sure you are hiring the real professionals.
They should be online. In today's world every reputable company should have a website where potential customers can learn about their services and prices, and read comments of other clients in order to make their choice. Moreover, an official website is a sort of guarantee – scams usually don't make websites in order to have less chances of being found by the disappointed angry clients.
Do you know there is a Moving and Storage Association in US? And do you know that moving companies should be members of its Better Business Bureau? If the company you consider hiring is really a part of the association, this means providing a better service is essential for them, and who could refuse to get one?
It is obvious that you should read reviews on the company to see if what they promise is usually implemented in real life. Keep in mind that sometimes companies hire writers to compose good reviews for them, so be sure to use reputable sites, as well as contact people who recently relocated and ask them for advice on the company.
Another good point to pay attention to is whether or not the company has an office where you can come and see their work, meet people who might be helping you with moving, and see what kind of trucks will be carrying your valuables. Not only it shows the company is real and is not trying to scam you, but also provides a personal approach.
The company should be open for any questions you might have. It is natural that you will have lots of questions (especially if it is your first moving), and they should be ready to explain you everything, as well as explain details like how to pack certain things, what is the better way to relocate huge furniture, etc. all the details about the way they are going to relocate your home should be given without any troubles.
In case everything about the moving company makes you want to give them a key to your home, it is high time you ask for a quote (this one is usually free) and compare the services and prices from several movers. But keep in mind that you pay for what you get, and cheaper services are not always those of a good quality. In addition, ask about hidden costs and special circumstances that might influence the cost.
You should have an opportunity to choose among the types of payments such as cards and checks, as well as cash, so it is better if the company takes all of pays. Ask if they have a deposit and how big (usually it is about 20% from the whole cost of your moving) – anything higher than usual should be considered well before paying.
This seems to be a lot to consider, but making sure you deal with professionals is a guarantee for nice trouble-free experience. Always make sure you fully understand every point of your moving, as misunderstandings can cost you time and money.