How Much Can Your Moving Cost?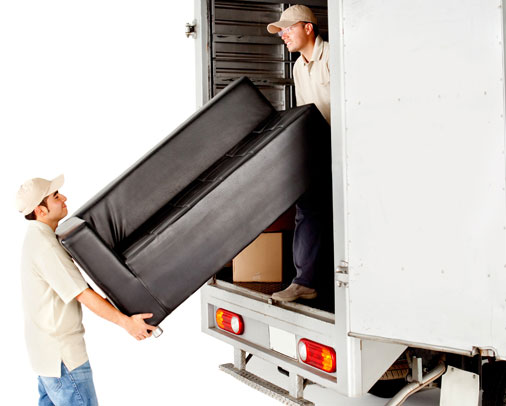 The process of moving takes a lot of time, as you should mind numerous important issues to perform it. First of all, you need to find a trustworthy moving company. Then, rent a vehicle, find packaging materials, and so on. In general, it is a rather tiresome and time-consuming event, but it also costs good money. So two of the first questions that faces everyone who is going to move are: 'How much do the movers charge?' and 'What will I pay for?' In this article we will not only speak about the prices, but how these prices are formed. This will help you to make your moving budget.
How is the price calculated?
The cost of the moving depends on the amount of transported items, the distance of your removal and the services provided by a moving company. Additional services will cost extra money (e.g., transportation of musical instruments and sensitive equipment, warehousing, etc.). If you prefer saving money, you are welcome to hire some students or search for a mover at Craiglist. But you should understand that these options won't guarantee you the best quality of services, which you would like to get.
While you begin calculating the price of local or long-distance moving, you should keep in mind the following factors that will influence your budget.
You can do everything yourself: pack your belongings, rent a vehicle and hire movers just to transport your property to the place of destination. In this case, everything depends on you and you will have a lot of work to fulfil.
In case you want to save time and efforts, you can do only packing yourself. The movers will do the rest. They will come to your place and perform their job: load/unload everything, transport your property to your new home. If the packaging is done yourself, you might not be liable for valuation.
The most time and efforts saving variant is to hire professional movers for all the steps of relocation. So, they will not only load and transport your property, but will also pack everything. In this case you will get a full removal.
If you want to move luxuriously, you can order the VIP moving services. In this case, everything will be arranged in your new house according to your desire, even the pictures are hang and wardrobe is filled.
You should decide in advance what services you are ready to order and pay for them, and how much time and effort you will spend doing something without the movers. You should understand that you will have to do everything after the job or during the breaks, so instead of resting, you will be busy with packing, assembling, disassembling, etc. So, before making a final decision, look at the average prices the movers can charge for the services they offer.
The cost of packaging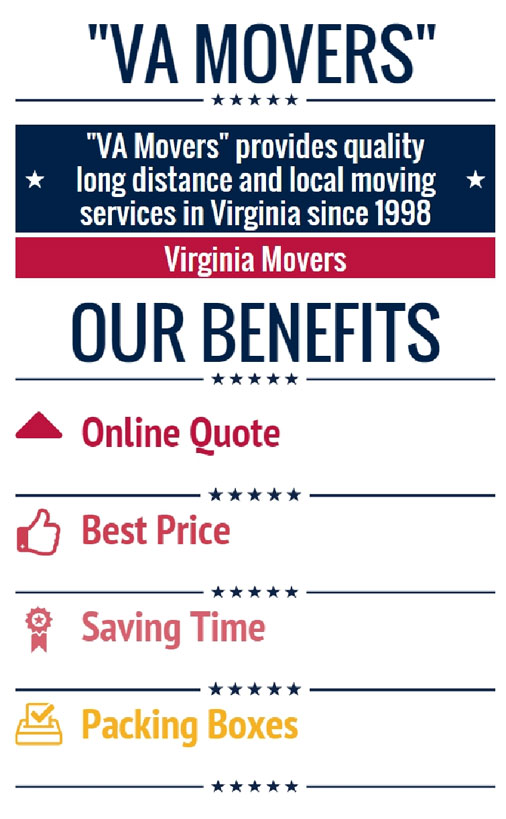 The price moving companies charge for packing includes collecting things into boxes, crates, etc. They do not include the services of loading, unloading and transportation. The price will be $30-$35 per hour including the provision of necessary packaging materials. The cost may be per box or per hour. If the mover charges per hour, it will charge for packing and the materials can be included in it, or you might be asked to pay for them separately.
If you plan to do the packing yourself, you are able to buy a variety of cardboard boxes at different prices. 16"x12"x12" boxes can cost approximately from less than a dollar to $4; 24"x18"x24" could cost between $2 and $7, depending on the company selling them. Some stores offer you packs of boxes you may only need. Wardrobe boxes can cost about $15 and a box for the TV set is $20-$50.
The cost of the local moving
Local moving means that you move within one state at a distance less than 100 miles. The cost is charged per hour. You may need to pay for a few hours (3-4 hours) at first. This means that even if the movers spend less time, you will need to pay for this period of time. The price per hour may be $25-$30. The amount of work to be done depends on the size of your relocation, the amount of your belongings, and if you order packing or loading/unloading services.
If you hire just moving labor, you will pay approximately $50-$70 per hour. In a small apartment, everything can be done in a couple of hours, which comprises $150-$200, including loading/unloading and transportation. In case of a 2-bedroom apartment or house, you will require 3 movers and 5-6 hours of work. This will cost you about $350-$400 in general. A 3-bedroom house or flat will require 7-8 hours of work, the price of which is $800-$900. For larger spaces, you may require 6 movers and a day or a half of work. The price for this job will be $1,500-$2,000.
These are the minimum prices you may pay for the relocation. However, there are also relocation companies that may charge $50 per hour or $120. The prices depends on the experience the company has and the prices charged by other companies of the region. The given prices do not include the cost for special packaging materials. You will need to pay for this separately. The relocation in summer, at weekends or on holidays may require additional 20%. If you want to give a tip, it is usually 10% of the total price for the moving. Other circumstances that make the moving slower or more difficult, will bring you extra expenses (narrow streets which make difficult access for the truck, flights of stairs, furniture dismantling, disconnection of appliances, etc.). In some companies the prices vary due to the location too.
The cost of a long distance relocation.
Long distance moving means that you are relocating interstate at a distance more than 100 miles (in some companies the distance is smaller). The cost of such relocation is a bit higher than in case of moving locally. In general, the price is calculated depending on the weight or volume of your property. The price depends on the fact whether the mover considers your moving local or interstate. If the company charges per weight, you may expect to pay approximately $0, 50 per Ibs without packing. You may find out the price for such a relocation by phone or email after contacting the moving company.
You will need to provide your inventory list for the company can make the approximate calculations. It is better to apply to the company that charges per weight, as this is a rather exact method of calculation the price of your relocation. The charges per volume do not give such accurate numbers, as the movers in the process of loading the vehicle estimate the volume. The estimation by cubic feet gives large differences in the total moving prices charged by different companies and movers. You are also facing the risk of being scammed in this option.
Ask for a quote to estimate the removal
If you are interested in the cost of local or interstate removal, it is necessary to get a quote. You can do this free and it is very easy. First of all, you should determine the things you are going to relocate and inform the movers about this, as they need to know this for calculating the price. Then, you should be sure that you realize what your quote comprises. Is packaging included? Are there additional charges? What is the cost of any particular service?
If you know all this, you have an opportunity to compare the prices and services of various companies before choosing the most suitable option for you. Nevertheless, remember that the mover with the lowest prices is not always the best variant. This can be a scammer, who promises low prices, but then some additional charges start to appear, and as a result you will pay more than you expected. It is better to apply to the company with average prices. In this way you will hardly be scammed and won't pay the highest price for the relocation.
Be aware of scammers!
There is one more thing that will be rather helpful for you and help you not to be cheated by scammers. This is the information about the company. If you visit USDOT, you will get a chance to know about the mover and its road accidents, for example. You can also check the movers with the BBB or AMSA to see whether it is a reliable company.
They keep stick quality rules that every member should follow and this will reduce the chance of applying to scammers.
We do hope that the given prices and our tips will be useful in understanding the ways the cost of your relocation is calculated and what you should consider while making a moving budget.