Movers' Liability: How Much Can You Ask?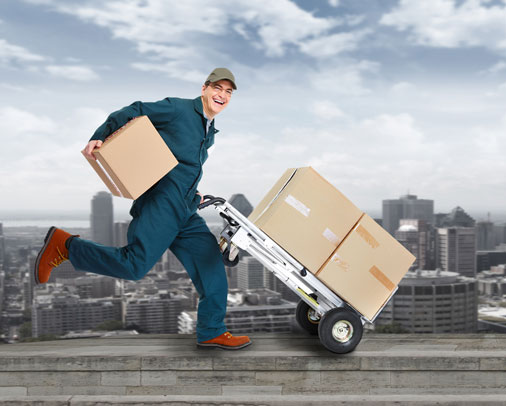 Moving is always and exciting and risky thing at the same time. With all the troubles that may occur in the process, it is always nice to have a guarantee that your valuable items are protected from damage. Thus, choosing a moving company that is well-insured is more than essential for saving time and nerves if not mention money. Here is some advice to you about the movers' liability and how to get insurance for your valuables while relocating.
A key to have a successful relocating with responsive company is asking questions and clearing out all the issues you might have doubts about.
So, the amount of coverage a licensed company has to provide is incredibly small – about 60 cents per pound for each item you have, which often means you will never get even a third part of your TV's price if something would happen with it. For sure, there are other types of insurance you can get, and all of them have special limits and conditions, and by breaking them you may lose your right for reimbursement. Prices and modes also may vary depending on what state you live in and where you are relocating to, is it a private or business relocating (type of business is also important). Thus, ask lots of questions and clear out all the opportunities they can offer to guarantee your valuable things are safe and sound.
What does liability usually include
As mentioned, the term and prices can vary from one state to another, as well as between the companies. But generally they all have pretty same terms. Thus, besides from the obligatory liability mentioned earlier in the article, the company may offer you a liability for any injuries or operations (like repair or repainting) that became necessary because of injury that happened at your home despite the cause. This may cover plumbing or carpentry work in apartment or house. This as well can cover road construction or demolition, trucks and vans used in relocation, and much more – you have to discuss it with the company and decide what would be the most useful for you.
As to the items you have, they are protected both for local and intrastate move, and you can also ask for insuring the specific equipment you use for moving. All the coverage that exceeds the obligatory $0.60 is usually provided by insurance company that works together with movers, and you can either talk to agents about the opportunities, or read about all of them at the website.
How can you get moving insurance?
Before signing anything talk to movers about the types of coverage they could provide and amounts you have to pay for being sure your stuff is safe during the whole process of moving. Besides, take good care and pack the most fragile and risky items better so that you prevent some of the damage that may occur.
When deciding which moving company you should hire, ask each about insurance options and compare to choose the optimal for you. Representatives of moving companies should explain you all the issues you might have doubts about, so feel free to ask questions.