Moving Companies: What Are You Paying For?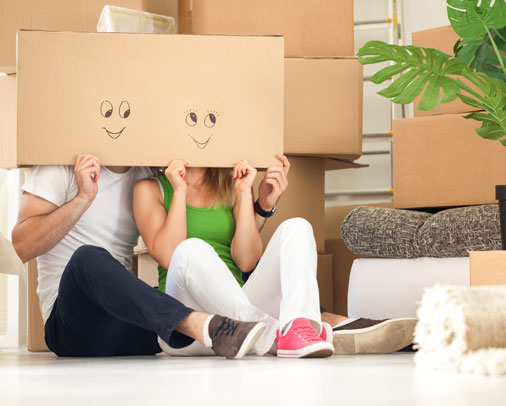 Everyone knows that moving is a pretty costly thing to do, and is pretty hard to be done on your own. A real help here for you are all the moving companies that offer their services and help you with packing and moving all your valuables to any place you need. Taking lots of pain and worries out of your back, they can at the same time add you reasons for being nervous. And the main reasons for this are hidden costs you might be charged for in the end.
Every decent moving company has to sing a moving contact with you prior to doing anything, and usually they warn you about all the special conditions they are working under, and the consequences of condition change. But unfortunately there could be some companies who would prefer not to pronounce it in order to get you as a client. All the additional charges are enlisted in your contract though, so make sure you read it well before you sing. Here are some of the things you might be asked to pay for.
Packing and Packing Supplies
Always read your moving quote attentively and notice what is included – in case you are going to pack your belongings yourself and you will buy all the supplies at the store, be sure this point is not repeated in your contract. And vice versa – if it is movers who will pack for you, notice the price for this service.
Hoisting Services
These mostly deal with huge bulky things that have to be moved as well – you will be asked to pay for transporting piano or any other heavy item. Plus, in case your couch (or any other bulky furniture) has to be dismantled or moved through the window as it cannot get through door, you have to ask for hoisting service beforehand, and prepare to pay for that. Every flight of stairs that the object will be taken is paid for as well, so be sure to measure your furniture and decide on its destiny beforehand.
Extra Stops
In case your moving itinerary has more than two points (your future home and the ex-home), be prepared to pay for each stop you make in order to drop something, or pick stuff from other places.
Elevator Fees
In case you are moving to an apartment that is higher than first floor, it would be a good idea to try reserving an elevator for the entire time of moving in order not to pay your movers fees.
Long Carry Fees
Another great idea would be reserving a parking lot near your destination in case you expect busy traffic in your block that might require movers' truck to be parked farther, or if there is something blocking its way. Otherwise you will have to pay for the longer distance your boxes will be carried, or you can ask them to use a smaller vehicle, which is also additional money to pay.
Express Delivery
In case you need to have any items in your new dwelling faster than others, this might be an additional charge on your paycheck. Discuss it with your moving company and ask about the prices – in case you are relocating to another state and you want it to be fast, be ready to pay a lot more than for short-distance trips.
Canceling
There is a strict deadline in which you can cancel the ordered services from your moving company, and usually it is couple days before the moving date (depends on the company)
The Bottom Line
From the long list above you might think companies are trying to make you a bankrupt with all the additional costs, but if you ask about them beforehand and read the quote well, you will see them all. And even though you might not avoid all of them, preparing in advance will help you plan moving budget accordingly and have no surprises later.