Moving with Friends: Tips for Effectiveness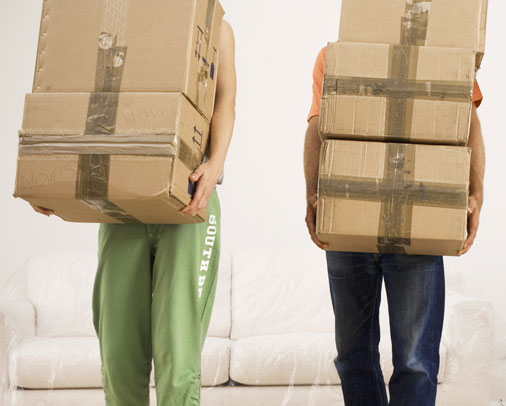 Relocating is a tiresome and complicated process you just have to go through, and it costs nerves, time and money. And you would be even more stressed if you have never moved before. But instead of programming yourself for stress, why not to decide it would be a positive experience and you are changing your life for better? And what if you save on moving costs and would be able to have fun time while packing and moving everything?
You can have all this when you ask your friends for help. No need in hiring laborers – call up your friends and divide all the responsibilities between all of you. Here are some tips that can make this moving process faster and more effective.
Before you start calling all your friends, sit back and make a plan for your preparation and move. Not only there are some things you will have to do before everyone else will come help you, but you should tell people in advance when and for how long you will need them.
Figure out what you are going to move. Even if it is only boxes you want your friends to help you with, count how many of them would it be (approximately), and this way it would be easier for you to figure out how many people you need.
Decide if you need specially skilled friends to dismantle furniture or deal with washing machine and other supplies, as not all people can do these (as well as have needed instruments).
What kind of work you need to have done? If you want to have help with packing, what kind of things you need to be packed and how many? You know, packing china and bath towels are two different things, both in time and efforts. And in today's world time is a pretty valuable thing.
Think well about the tools and supplies you might need. If you need screwdrivers or wrenches, but you don't have them, ask among friends to bring what they have with them so that you don't spend money on things you are only going to use once or twice.
Respect your friends and their time, and plan the specific dates for moving. And tell them when you need them in advance, so that they can plan their time accordingly.
Pick friends that 'fit' in your needs (in terms of skills and availability) and ask them for help in two to three weeks before the big day.
When on the moving day, divide responsibilities of all the participants. One of the ways to do this is ask someone to pack china, others to disconnect appliances or pack electronics. Everyone will have their own sector, and generally it would go much faster than people would be wandering around the house looking for what tasks to accomplish.
Having friends to help you move is a good idea – they can help you pack and move your stuff to a new place of living (and you can have a pizza party in your empty ex-apartment before you leave). But in case they are busy or cannot help you out of other reasons, don't be mad. Addressing moving companies is always an option.