The Big Moving: Why Relocating Is So Hard?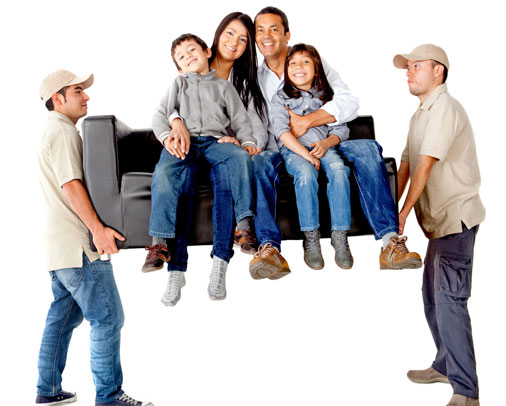 If you ever had to move a house, you know what a pain it can be. With so many time needed to plan one, money to pay for one, efforts to take and stress to overcome for you, your kids and even pets, moving is a big thing you have to cope with at least once in your life time. What are the reasons and what to expect if you are planning to relocate?
There are several main problems you will have to deal with, and learning them beforehand will definitely help, as prepared is armed and you will be able to take of them and minimize the stress.
Time Consuming
Moving is a long-term process (unless you leave everything behind and only pack a backpack with essentials). Very little people can find house to buy or rent in couple days, so prepare to spend week on this one. Once you find a place, you will have to decide what you are taking with you, and how you are going to transport it. After that you go and buy packing materials, and choose a moving company. And in case you are a working person, in might be pretty tedious and hard for you to take care of all these little but essential things.
Supplies Expenses
The list of packing essentials is longer than people usually think, and it is not limited by boxes. Wrapping paper and bubble wrap, tape and so much more little things you usually don't buy in the amount needed, so you often have to run to closest shop and get some more. A great thing you can do is addressing some moving companies in your area that might be offering packing supplies together with their services – the unused ones can be returned.
Cost of Moving
You have to pay a significant amount of money for packing materials, moving company services are pretty costly as well, especially if you order a 'full package' moving, when you have everything, even pictures on the walls being hanged on the walls for you. Add here some crazy expenses for changing all the documents for the house and utilities, and you will get a huge paycheck to cope with.
Living Costs
In case you are moving away from the current city and state, you should consider having some decent amount of money for first couple months until you get paid on the new job. In case you have a family, their expenses should be taken into consideration as well. Plus, the cost of living usually differs from state to state, so you better check this one before you start packing your stuff and be prepared for the fact that you won't be able to live that same lifestyle you are having now, as least at the beginning.
Huge Stress
Even if you move in city borders, you will be stressed out, so can you imagine moving to another state or part of the country? Add here a different climate to get used to, or another job which is 100% stressful thing you have to get used to. And even if everything seems to be very smooth, the reality around you will trigger you and provoke emotional response you have to be ready for.
Children Are Involved
Moving is even more difficult for kids, so be prepared to deal with serious parenting tasks if you have them. For children going to a place they have never been to is exciting at some point, but going to school with people they have never met can be quite a hard thing to overcome. They will have to adapt to new environment and make friends with someone new. Teenagers here have even the harder times, as they often hate parting with friends and are usually criticizing your moving.
Pets Can Have Hard Times
As simple as it is, moving is a stress for the whole family, pets included. For sure, there are some cats and dogs for which being with family is much more important that being in place they are familiar with. But most likely your kitty will be getting used to a new home during a week or two.
Moving Is a Life Changer
For sure, most of the time moving is a great change, but it is a change anyways, and a lot of things in your life will not be the same anymore. Especially when relocating to another city or state, you will have new people to meet and places to visit, and if you prepare for moving right, it will surely be worth all the good things that are to come to you in new place.