Moving Guide from Virginia Movers: How to Move to Chesapeake, VA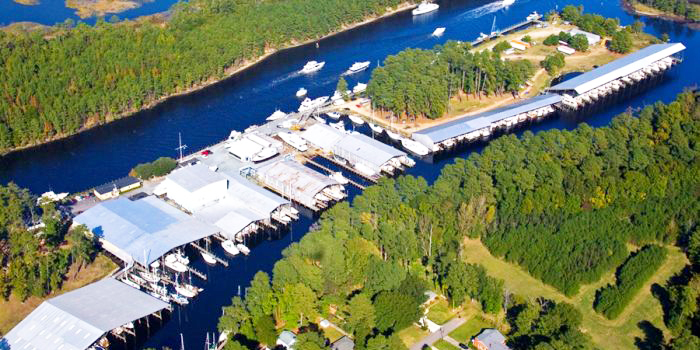 Moving day can be an exciting, but also a stressful time for many people. With so many things to do, we understand that it can be difficult to keep track of everything that a person needs to do in order to move from one location to another. Lucky for you, we're here to help!
As a service for those who are moving to Chesapeake VA, we have created a moving guide to help you as much as possible. While there are a large number of Chesapeake moving companies, there is only one that you should use. Virginia Movers can provide you with the best Chesapeake movers, so you don't have to search through a long list of moving companies. Chesapeake VA is a wonderful location to move to, so read through this moving guide to help you plan your move!
Summary of Chesapeake – Interesting Facts
Location – Eastern VA, near the Atlantic Coast
Climate – Humid Subtropical, perfect nearly all year around
Chesapeake,VA is located in a large area of Virginia called Hampton Roads, and it is close to a number of other fairly large cities within Virginia.
Climate in Chesapeake
As with all cities within the Hampton Roads area, Chesapeake has a humid subtropical climate, providing the area with beautiful but hot summers, but also with relatively mild winters. This area has very pleasant weather all year around, so you shouldn't have to worry much about the weather interfering with your moving plans. You can also be comfortable with the knowledge that the weather will provide you with a pleasant and comfortable living experience.
Chesapeake Neighborhoods
Many people consider Chesapeake to be one of the best cities to live in within Virginia, so you shouldn't be worried about having to find a good neighborhood within the city. The South Norfolk area is a beautiful and historic part of the city, but real estate prices can be a bit higher there. However, the Battlefield and Greenbrier areas, and most areas in between are quite pleasant and are also very conveniently located.
Anyone who is moving to Chesapeake VA can register their car through Virginia's DMV Now on website
.
Education in Chesapeake
Many people who are considering moving into a new community often base their choice of location on how good the schools in the area are. If this is the case for you, then you needn't worry about moving to Chesapeake VA, as the Chesapeake City Public Schools are considered to be among the best in the state of Virginia. There are numerous elementary, middle, and high schools within Chesapeake City Public Schools, so you can be comfortable with knowing that your children will get a good education here.
Along with the public school system, there are plenty of institutions of higher learning, located both within Chesapeake and in the surrounding area.
Things to do in Chesapeake
Located in a very historic part of Virginia, Chesapeake offers many attractions and places of interest for those who are looking for something to do. One can take a walk through the beautiful Oak Grove Lake Park, or spend time in the beautiful nature of the Chesapeake Arboretum. For those of you who like spending your time in boats, the Dismal Swamp Canal is frequently used by recreational boaters year-round.
For those interested in exploring the history of the region, there are numerous places of interest throughout the city and surrounding areas.
Transportation in Chesapeake
This area of Virginia is known as the Hampton Roads area, which means there are plenty of transportation options within both the city and the surrounding area. There are an extensive road and highway network in the city, and Chesapeake itself is known for having unusually easy traffic to navigate through, even during rush hour.
For public transportation, there are many different bus routes by numerous transportation providers that service Chesapeake along with the nearby cities.
For air travel, Chesapeake Regional Airport provides air service to much of the surrounding area and other cities within the Eastern Seaboard. For international air travel, Norfolk International Airport provides air service to many locations, both international and domestic.
Chesapeake Employment
Chesapeake is the home to many public and private healthcare providers, so for those who work in the healthcare industry, there is never a shortage of jobs. The largest employer in the city is Chesapeake City Public Schools. There are also numerous other industries within or near Chesapeake, including IT, government, and communications.
Living Costs in Chesapeake
Chesapeake has a slightly higher cost of living within the city than the rest of the Hampton Roads area, but living costs are still around the national average. Many of the historic homes within the city can have high prices, but with the city having many newer neighborhoods as well, there should be no trouble finding a nice home or apartment for a reasonable price.
Moving Companies in Chesapeake
In most heavily populated regions of the United States, there is always a large choice of moving companies, and this especially applies to Chesapeake moving companies. While you might find yourself overwhelmed with the large choice of Chesapeake movers, Virginia movers is the clear choice for those moving to Chesapeake VA. For those whose moving needs are both small and large, Virginia Movers remains the best choice in moving companies. Chesapeake VA and Virginia Movers welcomes you to our wonderful city!
Chesapeake Relocation Tips
If you have never been to Chesapeake before, we strongly encourage you to come visit the city prior to your move. Doing this can help you determine the best neighborhoods in relation to your work location and other areas of importance.
As always, we recommend making a checklist of things to do before and during your moves, such as arranging movers, cleaning, packing, and other activities that are common with moving. Being fully prepared for your move prior to your moving date will always help everything go smoothly.
Helpful Information
If you have questions regarding anything related to moving to Chesapeake VA, you can always contact us and we will be more than happy to help you. Virginia Movers remains the best Chesapeake VA movers, and you can count on being satisfied with our service!