Moving Guide from Virginia Movers: How to Move to Fairfax, VA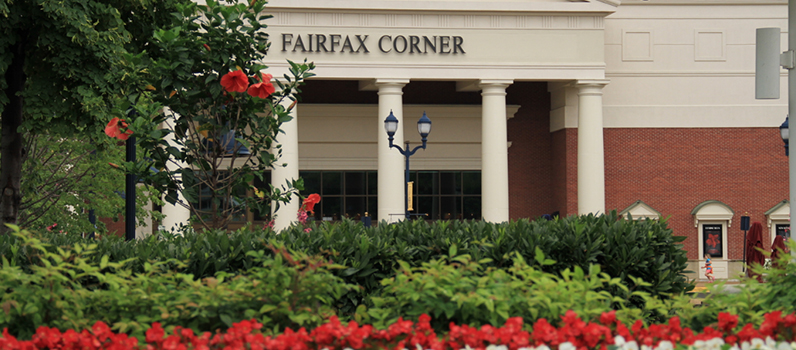 We've all been there before. With so many things to do, uncertainty over how smoothly everything will go, as well as the excitement of moving into a new place, moving day can be a time of wildly different emotions. It can be stressful, it can be hard work, but it can also be fun and exciting.
If you are looking for movers in Fairfax VA, then you have come to right place! We have created a moving guide for Fairfax VA movers. This moving guide can help you arrange your move. Whether you are looking for nationwide or local movers, Fairfax VA is an easy place to move to. While we can help you select the best movers, Fairfax VA is home to the best movers in Virginia, Virginia Movers. Let this moving guide help you in your moving quest!
Summary of Fairfax – Interesting Facts
Location – Northern Virginia, near the District of Columbia
Climate – Humid Sub-tropical, very similar to the central Eastern Seaboard
Fairfax VA is an old town located near the Washington DC area in Northern Virginia. This old, historic town is a popular home for many people who work in the Washington DC area and is a small town in comparison to some of the larger towns near it.
Climate in Fairfax
Northern Virginia has a very mild climate, due to its location near the Eastern Seaboard, and Fairfax is no exception. Along with warm and pleasant summers are mild winters, so the weather should provide a comfortable living experience throughout the year.
Fairfax Neighborhoods
Due to the small size of this town, there really aren't any distinct neighborhoods within the city of Fairfax. As such, some people can (and do) consider Fairfax itself to be a neighborhood of one of the larger towns near it.
Registering Your Car
Anyone who is not local to Virginia who is moving to a city within the state will need to register their car. While for a first time resident, it is better to register at your local DMV office, those who have already initially registered their car within the state of Virginia can renew their registration online through Virginia's DMV Now website
Fairfax Schools
Due to the small size of the city, Fairfax has a small number of public schools. However, these schools are among the best in the state of Virginia. Since the city is relatively small, all of the schools have a close location to the neighborhoods within the city, so there should be no problem with your children going to and from school. For higher education, Fairfax is the home of George Mason University, the largest university in Virginia. The main university campus is actually located just outside the city limits but is easily accessible from any part of the town. Northern Virginia Community College also has a campus very close to the city limits.
Fairfax Employment
As Fairfax is considered to be within the Washington DC metropolitan area, the main industries of Washington DC tend to provide the most employment opportunities for the residents of Fairfax. The United States Government is the top employer of the city's residents. However, there are also a fair number of industries located within the city itself, including banking, technology, healthcare, and automotive services.
Living Costs in Fairfax
As with most cities and towns within the Washington DC area, Fairfax has a high cost of living. However, the city has recently been named one of the top 25 cities to live will by Forbes Magazine, placing and number 3, so residents of the city can be assured of ample job opportunities and a high quality of life.
Fairfax Moving Resources
Due to being in the Washington DC area, Fairfax is home to a large number of local movers. Fairfax VA is also serviced by a large number of nationwide moving companies. However, if you are looking for Fairfax VA movers, your best choice by far would be Virginia Movers. Even though there are a large number of movers in Fairfax VA , we can provide the most convenient and cost-effective moving services, as well as the best.
Transportation in Fairfax
Since Fairfax is located in the Washington DC area, there are several routes which connect the city to Washington DC as well as several other cities in the area. US Route 29 and US Route 50 intersect within the city, which allows for easy access to other cities and towns in Northern Virginia. Interstate 66 passes along the northern border of the city, which provides a direct route to Washington DC. For public transportation, the city of Fairfax operates its own bus network, which provides easy access to points of interest in the city.
Culture and Contemporary Life
Due to its close proximity to the Washington DC area, a person can spend days going to see all of the interesting sites in the immediate area and still not have seen them all. There is no shortage of entertainment, both within the city and in the surrounding area. For those who prefer to stay within the city for their recreation, there is also no shortage of things to do. The city is home to a large number of artistic and cultural events year round, including the Chocolate Lovers Festival, National Trails Day, and the Holiday Craft Show. Also notable is the Independence Day Celebration Parade and Evening Show, which is the largest parade and fireworks celebration in the Washington DC area.
Fairfax Relocation Tips
Moving can be a stressful time, and along with stress sometimes comes forgetfulness. Here's a small checklist that you can follow to make sure that you have done everything that you need to do prior to your move.
Visit your new home and the surrounding area to check the location of all points of interest.
Packing all of your boxes and marking them clearly.
Preparing large furniture and other large items for transport on moving day.
Disconnecting all services in your old home, including electricity, gas, water.
Returning all necessary keys to your old home, if necessary.
Cleaning your old home.
Preparing your new home for the move.
Sending a change of address form to the post office.
Connecting all necessary utilities to your new home.
Following this simple checklist should help you prepare for your moving day. Also, you can find the full checklist from Virginia Movers here.
We know that you are doing your best to find the right movers. Fairfax VA is a very pleasant town, and remember that Virginia Movers welcomes you to our wonderful city!