Moving Guide from Virginia Movers. How to Move to Hampton, VA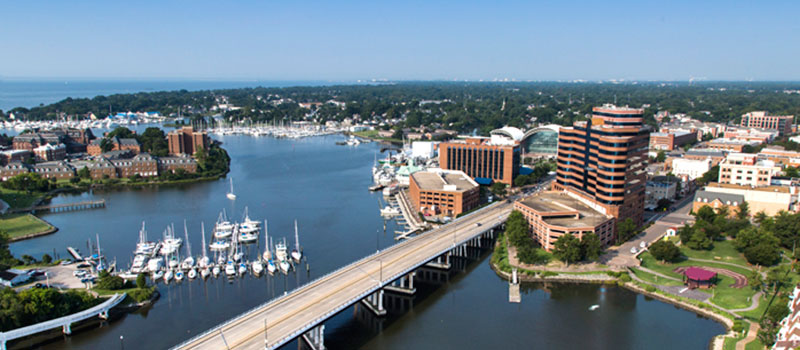 We are Virginia Movers, and we are simply the best moving company Hampton VA. Anyone looking for movers Hampton VA can stop right here, as we can fill all of your moving needs.
We provide moving services of all types and can accommodate any situation, from a single person moving between studio apartments, to large corporate moves.
Our movers are experienced in all situations, and we can tailor our services to meet your specific needs.
If you are looking for movers in Hampton VA, our awesome team of moving professionals can help you with all aspects of your move. Please enjoy this moving guide, which was made to help you with moving to Hampton VA and finding the best Hampton moving companies.
Summary of Hampton – Interesting Facts
Location – Eastern VA, along the Atlantic Coast
Established – 1610 (settled), 1705 (incorporated)
Climate – Humid Sub-tropical, with four beautiful and mild seasons
Hampton is a beautiful, historic city located on the southeastern end of the Virginia Peninsula. As one of the main cities that is located in the Hampton Roads metropolitan area, Hampton is one of the economic and cultural centers of the state of Virginia.
Climate in Hampton
Hampton has a very pleasant climate year round, which means that outdoor activities can be enjoyed at all times of the year. Our summers are hot and humid, but night-time temperatures are much cooler and very pleasant. Our winters are mild, with very low amounts of snowfall and rare sub-freezing temperatures. Hampton often has the warmest climate in Virginia during the winter months. This also means that the climate should rarely interfere with your moving plans.
Hampton Neighborhoods
Hampton has many pleasant neighborhoods within the city limits, as well as numerous neighborhoods on the outskirts. Below is a list of different neighborhoods within the city:
Aberdeen Gardens
Buckroe Beach
Farmington
Fox Hill
Hampton Woods
Magnolia
Northampton
Newmarket
Phoebus
Victoria Boulevard Historic District
Wythe
Registering Your Car
If you are moving to Hampton VA from another state, then it will be necessary to register your car in the state of Virginia. Virgina provides easy online registration and renewals through the DMV Now website:here
Education in Hampton
Primary education in Hampton is provided by the Hampton City Schools.
There are several colleges and universities located in Hampton, including Hampton University, Thomas Nelson Community College, and a branch campus of Bryant and Stratton College. There are also several colleges and universities that are outside of the city, but near Hampton, including Christopher Newport University, Old Dominion University, Norfolk State University, and The College of William and Mary.
Transportation in Hampton
Hampton is home to the Hampton Roads Bridge Tunnel, the world's first bridge tunnel, which crosses the mouth of the Hampton Roads Harbor, and allows access to Chesapeake Bay and the Atlantic Ocean. The Monitor-Merrimac Memorial Bridge-Tunnel also allows vehicle access across the harbor, and the James River Bridge, in nearby Newport News, allows access across the James River.
The Hampton Roads area has an extensive Interstate network, much of which is accessible from Hampton. This includes Interstate 64, I-264, I-464, I-564, and I-664.
The Hampton Trnsit Center provides a local hub for public transit in the region, providing service for Hampton Roads Transit, the main provider of transit service in the city.
Amtrak rail service is accessible in the nearby city of Newport News.
Hampton is served by two nearby airports, Newport News/Williamsburg International Airport, located in the nearby city of Newport News, and Norfolk International Airport, located across the harbor in Norfolk. Both of these airports are easily accessible from Interstate 64.
Hampton Employment
Hampton is an ideal place for employment due to having many industries combined with a low cost of living. As it is located in the Hampton Roads area, it has easy access to many industries, both within the city as well as to the nearby neighboring cities of the Hampton Roads area. Many of the main industries in this area include maritime trade, shipbuilding, military, and aerospace.
Living Costs in Hampton
Residents of Hampton enjoy a cost of living that is very close to the national average. The median annual income for a household is around $39,000, and is around $46,000 for a family. This makes the cost of living within Hampton a bit lower than the national average, and this is reflected in the prices of housing, transport, and other various living expenses. Anyone living in Hampton with an average salary can live quite comfortably.
Moving Companies in Hampton
While there are many moving companies in this part of Virginia, Virginia Movers are the best and most affordable movers in Hampton VA. If you are looking for a moving company Hampton VA, then Virginia Movers is your best bet. While looking for moving companies Hampton VA can be difficult and time consuming, calling our movers in Hampton VA can save you much time and money.
There are many choices in Hampton moving companies, but the best Hampton movers are with Virginia Movers.
Hampton Relocation Tips
It is a good idea to create a checklist of items and actions that are necessary when moving. Make sure that you have all of the needed materials for your move, such as boxes and packing material, and make sure that all packed boxes are marked clearly and accurately.
If you are moving to Hampton from another city or state, it is a good idea to visit the city and your specific future neighborhood before the move, if at all possible.
It is also important to find out which service providers can provide your basic utilities, such as water, heating, gas, and electricity
Helpful Information
If you are looking for movers Hampton VA, Virginia Movers is one of the best moving companies Hampton VA. We can help you with all aspects of your move. If you have any questions regarding Hampton movers, then please don't hesitate to ask!