Moving Guide from Virginia Movers: How to Move to Newport News, VA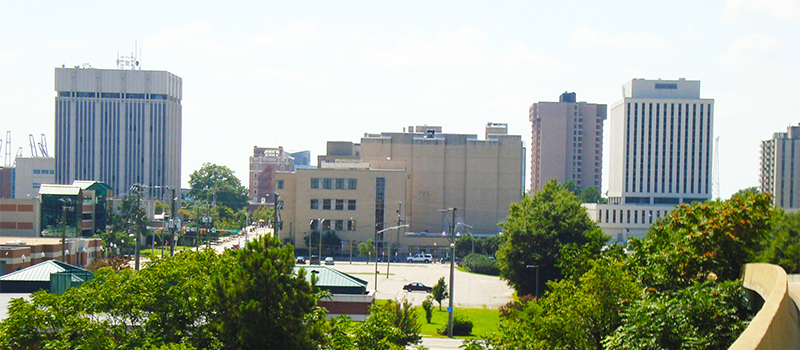 Welcome to the home of the best moving company Newport News VA. For anyone looking for movers in Newport News VA, today is your lucky day!
We've created a moving guide for those looking for movers in Newport News VA. If you are moving to Newport News VA, then sit back, relax with your favorite beverage, and let this moving guide help you find the best Newport News moving companies!
Summary of Newport News – Interesting Facts
Location – Eastern VA, along the Atlantic Coast
Established – 1896 (incorporated)
Climate – Humid Sub-tropical, with four beautiful and mild seasons
Newport News is a historic city located in the southeastern portion of the Virginia Peninsula. The city was once, and still is, an important city within the maritime shipping industry, and plays a big role in the overall economy of the state. As the city is located in the Hampton Roads area, Newport News is a very important and highly populated part of the state of Virginia.
Climate in Newport News
Newport News has a climate that is typical of this part of Virginia, which means that all seasons are pleasant. While the summers can sometimes be scorching hot with high humidity, the night-time temperatures are cool and pleasant, allowing for evenings to be spent outdoors. Our winters are comfortable, with a minimal amount of precipitation and rare sub-freezing temperatures. Newport News often has one of the warmer climates in the area during the winter months. With such pleasant temperatures year-round, the weather should never be a factor in your moving plans.
Newport News Neighborhoods
Newport News has many pleasant and distinctive neighborhoods within the city limits. With there being a very large amount of neighborhoods within the city, it is advisable to try searching online for information about the specific neighborhood that you will be moving to.
Registering Your Car
Those of you lucky enough to be moving to Newport News can register your car through Virginia's DMV Now on website
.
Education in Newport News
Newport News has its own school district, with many elementary, middle, and high schools in the area. Multiple private schools can also be found in the area, including several religious and parochial schools.
Within Newport News, there is a wide range of choices for higher learning, including Christopher Newport University, Newport News University, and the local community college, Thomas Nelson Community College. There are also numerous colleges and universities within the area.
The Apprentice School, operated by Newport News Shipbuilding, provides vocational training for various shipyard related trades.
Things to do in Newport News
Newport News is located in a very historic region of Virginia. As such, you have a wide variety of interesting places to see, both within the city and in nearby areas. There are many travel guides available online that can list the many varied attractions of the region.
Along with these attractions, we also have an assortment of the usual services found in any large city.
Transportation in Newport News
Newport News is located in the Hampton Roads area, which means it is serviced by a large selection of Interstates and state roads, as well as several bridge tunnels, which connects it to areas on the other side of the James River.
Amtrak rail service also provides service within the city, with destinations across the Eastern seaboard.
For country-wide and international travel, the city has several airports nearby. Newport News/Williamsburg International Airport is located within the city. Norfolk International Airport and Richmond/Byrd International Airport are also not far away, located across the harbor in Norfolk.
Newport News Employment
With many industries located both within the city and in the nearby region, Newport News has a bustling economy. Some of the industries within Newport News include shipbuilding, military, and aerospace. It is also a regional center for technology companies and other industries. Newport News Shipbuilding is the largest employer in the city, and the city has historically been heavily involved in maritime trade.
Living Costs in Newport News
The cost of living in Newport News VA is a little below the national average. As such, the cost of housing and goods is slightly lower than most other major cities, which means that most households and families can live quite comfortably on an average annual salary.
Moving Companies in Newport News
Virginia Movers are the most popular choice for movers in Newport News VA. We know that it can be difficult to find a good and reputable moving company. Newport News VA and the surrounding area has a large selection of moving companies, but there is really only one choice. Looking for moving companies Newport News VA can be a long and arduous process, but using our movers in Newport News VA can save you lots of time and money. Virginia Movers has a long history of providing the best moving services in the area, and we enjoy helping new people move to Newport News. Whether you need help with packing, moving any large items including boxes, furniture, and office equipment, we can do everything that you need a moving company to do for you.
With so many choices in Newport News moving companies, you can feel comfortable with choosing the best Newport News movers, Virginia Movers.
Newport News Relocation Tips
If you are coming to the Newport News VA area for the first time, then we suggest reading through it carefully and following our recommendations, which can save you a lot of time and money.
Visiting the city and nearby area prior to your move is a good idea, as this can give you the opportunity to locate all essential locations within the city, including necessary grocery stores, hospitals, schools, etc.
It is also very important to contact the necessary companies or entities that provide necessary utility services to your home. Water and Sanitation services are provided by the Newport News Waterworks. For electricity service, there are numerous electrical utility providers in the area, so make sure that you find out which ones service your specific neighborhood.
Helpful Information
If you are looking for movers in Newport News VA, Virginia Movers are one of the premier moving companies Newport News VA. We can help you with anything that you need during the moving process. If you have any questions regarding Newport News movers, then please don't hesitate to ask!