Local moving companies in Washington DC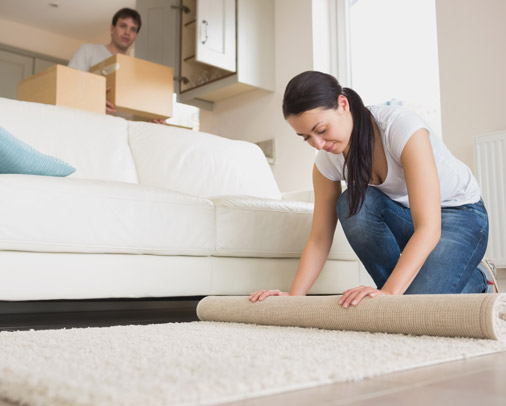 When it's time to move, people act differently. Some turn to the local moving companies dc and order a turnkey dc local moving. This way is the easiest and fastest (if you turn to a really professional local moving company dc, of course).
But sometimes, people try as much as possible to cope with this on their own. Packaging, carrying, loading, transporting … Why? The reasons are different. Someone is afraid to trust his things to strangers, even to professional local dc movers from a good company. Someone experiences financial difficulties. Yet, in practice, relocation assistance of a reliable moving company is almost always required.
Have no personal truck to transport furniture and belongings? Did not find a sufficient number of strong friends (neighbors, relatives) to move the piano and heavy furniture to the fifth floor? Have no ideas how to handle (and then gather in the new apartment) these huge closets? Do not know how to pack dishes, mirrors and favorite aquarium so that your fragile things are not damaged in the road? Planning to transport antique cabinets, collections of old paintings or other items that require especially sensitive treatment? What should you do? All these problems can be solved easily if you apply to any of the professional washington dc local movers, or "Virginia Movers" company in particular.
Local DC Movers' Services
If you need assistance of local movers in washington dc, please contact "Virginia Movers"! Our experts will be your reliable assistants. They will:
come with their packaging materials, well-pack everything and prepare any of your things to be transported;
carefully disassemble large pieces of furniture (and, accordingly, will assemble them if you need this in a new place);
quickly and carefully produce handling operations;
with the help of special devices will carry and transport very heavy objects;
provide the necessary truck with an experienced driver;
will put all the furniture according to the pre-agreed plan in a new place.
Today assistance when moving is offered in many forms. Some local movers dc specialize in the assembly of furniture, other offer vehicles for every taste. "Virginia Movers" provides a full range of services that may be required when you move. We will send the right car in the right time, a brigade of loaders, furniture assemblers – everything depends on the amount of work.
Organization of the office moving with dc local movers
It is impossible to imagine a wedding without the wedding planner, who will think through all the details in advance, including changes in the program of the event, all sorts of surprises, so that the wedding can pass without any unpleasant surprises. The same careful approach must be used to the organization of the moving! Removal and transportation of the property is an event not less significant and important than the same wedding. And special attention is required to office moving as well.
You need a clear plan. This type of moving is complicated by the fact that:
It is necessary to coordinate the actions of all the employees of the company, as well as drivers and loaders.
Every day of office downtime brings significant losses, so the head of the company usually wants to move to a new location as soon as possible. And this is possible only with a strict discipline and good organization, where every employee knows his part in the procedure.
The organization of moving has its own characteristics. You need to take care of the parking at your old place and the new one. Make sure that the elevators will work and shall not be cut off on the appointed day. And, of course, try to choose a route with the minimum number of traffic jams.
So what should you start your office moving with? Of course, with a detailed plan! A good plan is the key to success, so it is created by the staff of the dc local movers together with the representatives of the organization that is moving. The amount of packaging materials, vehicles and workers needed for the moving will be determined by our appraiser during the inspection of the property. But you must still decide where each workspace and every item of office equipments will be located. It is necessary to consider the location of electrical outlets and switches. Refer to "Virginia Movers" and all your wishes will be taken into account.
When the plan is ready and all the details are agreed, a preparatory stage begins: disassembly of furniture and dismantling of equipment, packaging papers and office supplies. And only then the most important thing – transportation- begins. Our loaders will carefully and quickly put all your things into the car, and quickly unload them and place according to your plan in a new location. You just turn on the computer and get to work. A competent organization of office moving is a daily routine for "Virginia Movers"!
Apartment local moving
Apartment moving is not a challenge for such local movers in dc as "Virginia Movers". Transportation of goods, furniture, is our main job. We offer various packaging materials.
Any apartment moving we are ready to carry out at the highest level. For such a moving we provide all the necessary equipment, specially equipped cars, furniture packages. Room moving with us goes as easily as listening to beautiful music.
We are able to transform the room moving into the fun. We guarantee a careful and accurate handling of your things. We will carefully pack the things in the most suitable packaging materials.
Your furniture will be perfectly safe. In the car, all your possessions will be properly positioned and securely attached, which guarantees protection against damage in transit. We are particularly attentive to musical instruments. Transportation of pianos will be done in a professional manner. For your convenience, our specialists will hang curtain rods, shelves and other decorative elements in your new apartment.
Loading Services by dc local movers
Our qualified loaders have various lifting devices and are able to use them. When it is necessary our loaders can pack your goods and will select the best method of packaging for each cargo. Our loaders will competently pack all the things so that they will not get damaged during the move. Our company has all kinds of packaging materials and we are happy to provide you with them.
We will transport easily even the largest and most expensive equipment, safes and server hardware. Our loaders because of their professionalism and proper training can carry such things as the oversized pianos and ATMs.
Let your moving take place quickly and easily, and our staff can meet the challenges!